AHI KAA MDF - WOODBLOCK
Regular price

$0.00

Sale price

$2,550.00
AHI KAA MDF - WOODBLOCK
A striking woodcut by Vanessa Wairata Edward's.


Limited Edition Woodcut | FRAMED
Ahi Kaa works
The Whanganui Collection
These two works are a development in Edwards work. 
It is not a "done thing" to exhibit the wood blocks with the prints, and certainly not a done thing to sell the blocks"  However within Edwards decolonisation and re- indigenisation of her printing practice she reframes numerous aspects of Eurocentric print practices through a indigenous, more specifically Māori approach. This includes referring to her series of works from the same printing block/plate as a generation of work rather than an edition.  Although each work comes from the same block they are all individual and are similar but not the same in their outcome.  In this way Edwards is able to respond to her creative process as she makes. 
Edwards is based in Whanganui, south of Taranaki and often swims at and walks the beach. "Everytime we go there we look for Taranaki, he is far off into the distance and sometimes is a hazy shadow whilst at other times is a strong silhouette. Sometimes, he looks like a Hokusai print."

In 2022 - 2023 Edwards spent a bit of time on Taranaki, doing the Pouakai Crossing and staying in varying huts and cabins with her husband and son. This is her homage to Taranaki, an atmospheric response of Taranaki in the mist. 
Merging out of the land, the land that means so much to the iwi and local people. He is a true magnetic landmark. 
This work was exhibited in He Tohu Tena Pea - perhaps it is a sign at the Sarjeant Gallery in Whanganui where Edwards resides.  Edwards co-curator this exhibition showcasing Māori artists from the Whanganui region.
This exhibition explored our connections and awareness of the signs that surround us within the environment and within ourselves. In a world that seems to be in continuous turmoil our maunga, awa, moana and whenua remind us of our responsibilities to future generations and our planet.
The waha  (mouth) represents the ongoing conversation required,  challenging us to speak the truths of our shared history, giving voice to those who have been silenced and forgotten.  
The Poutama design above references the journey that Tanemahuta took into the heavens to obtain the 3 kete of knowledge and reminds us to pursue knowledge and enlightenment, to better ourselves.
Edwards is currently completing her Masters of Maori visual arts through Toioho ki Apiti - Massey University and is exploring the reclamation of text as visual culture in a textual world.
Dimensions:
Framed - Width - 600mm x Height 1030mm
Please Note - 
Due to Vanessa Wairata Edward's print process & approach, there may be variations within the colours and textures - making each print unique in nature. The overall essence of the print will remain the same & remain true to the visual representation seen within the imagery.

The 'in situ mockup' is merely an example of visual representation within an environment and it does not truly reflect the size of the print. Please refer to the measurements above for the exact dimensions of this work. 
Commissions

Love this artwork but wish we had a different size, shape or alternative colourway? The Poi Room can help facilitate the creation of a customized piece of art just for you. To find out more, please contact either of our stores or just click here.
Product Inventory //
loading..
PLEASE NOTE: If our Online Warehouse says 'Out of Stock', please continue with your order as per normal. We can still fulfill your order from the stock in one of our galleries. Happy shopping! If an artwork you are interested in does not show up in a certain location then please call or email us to check availability or we can transfer to the gallery that suits you.
Share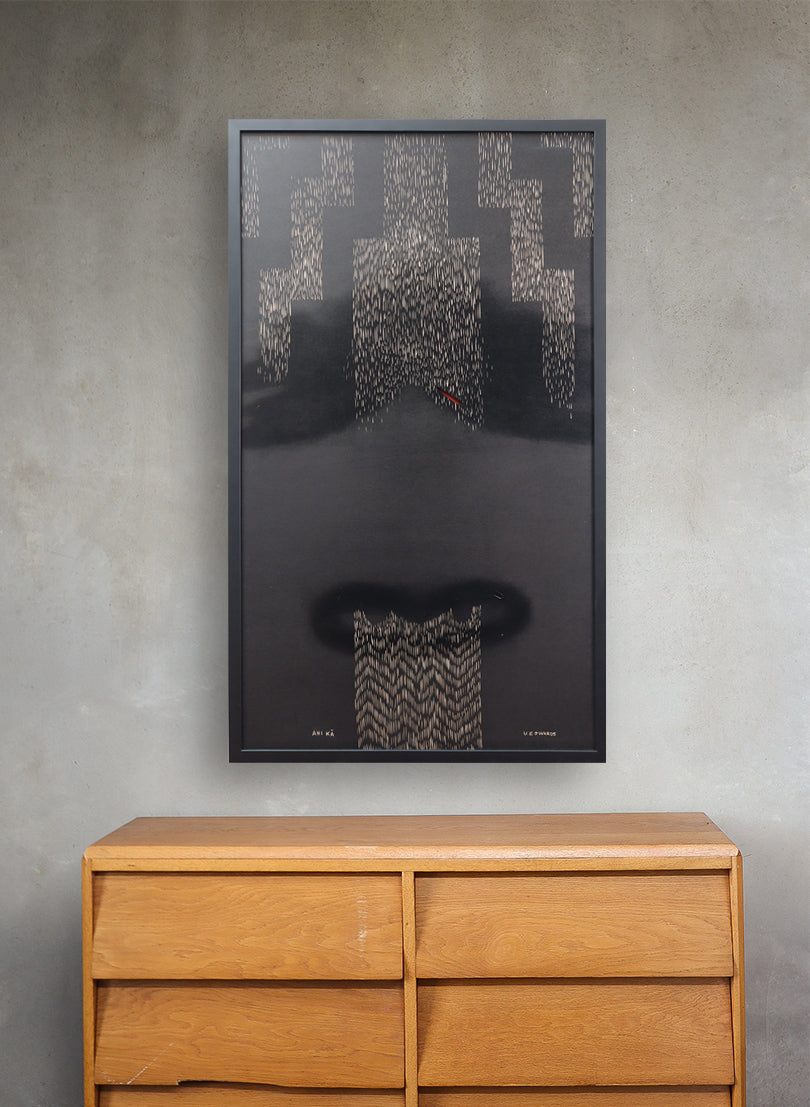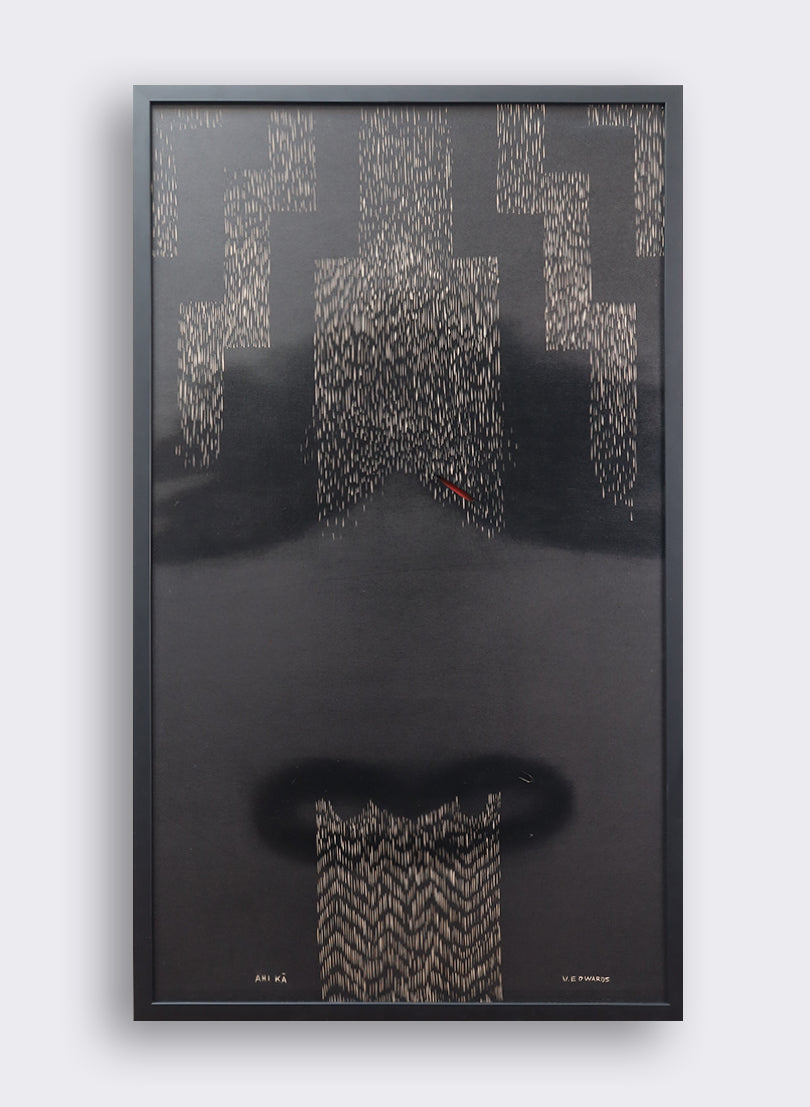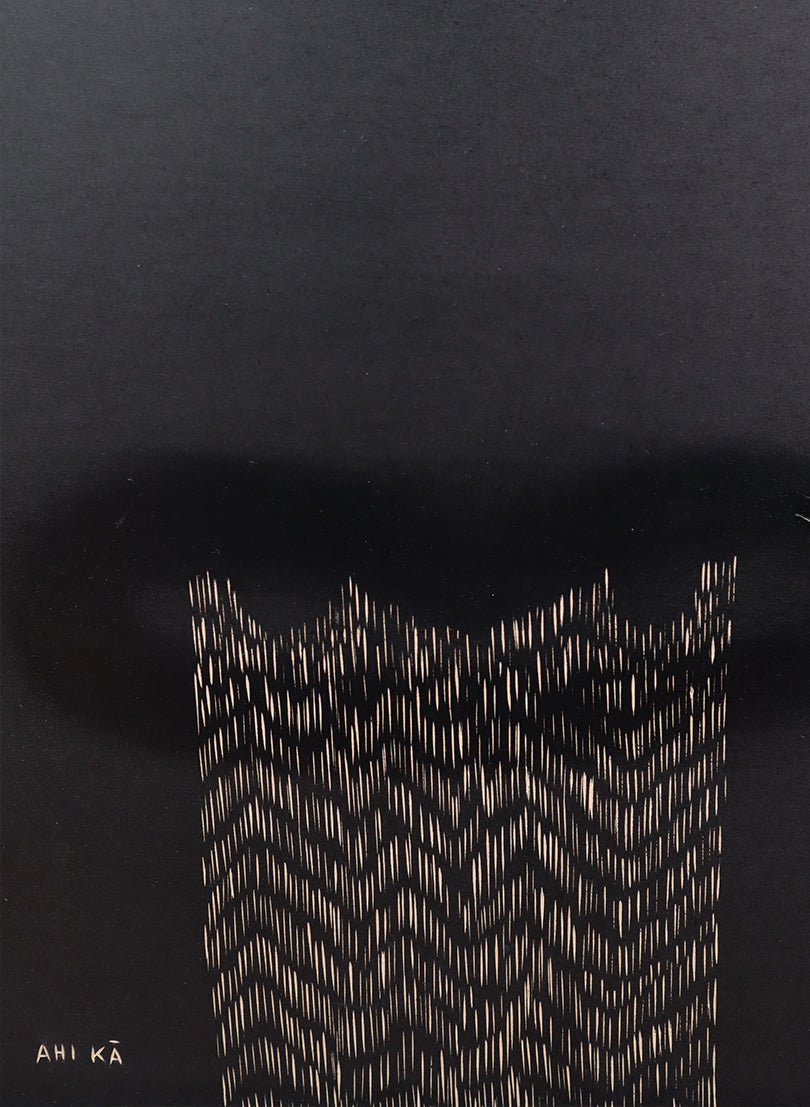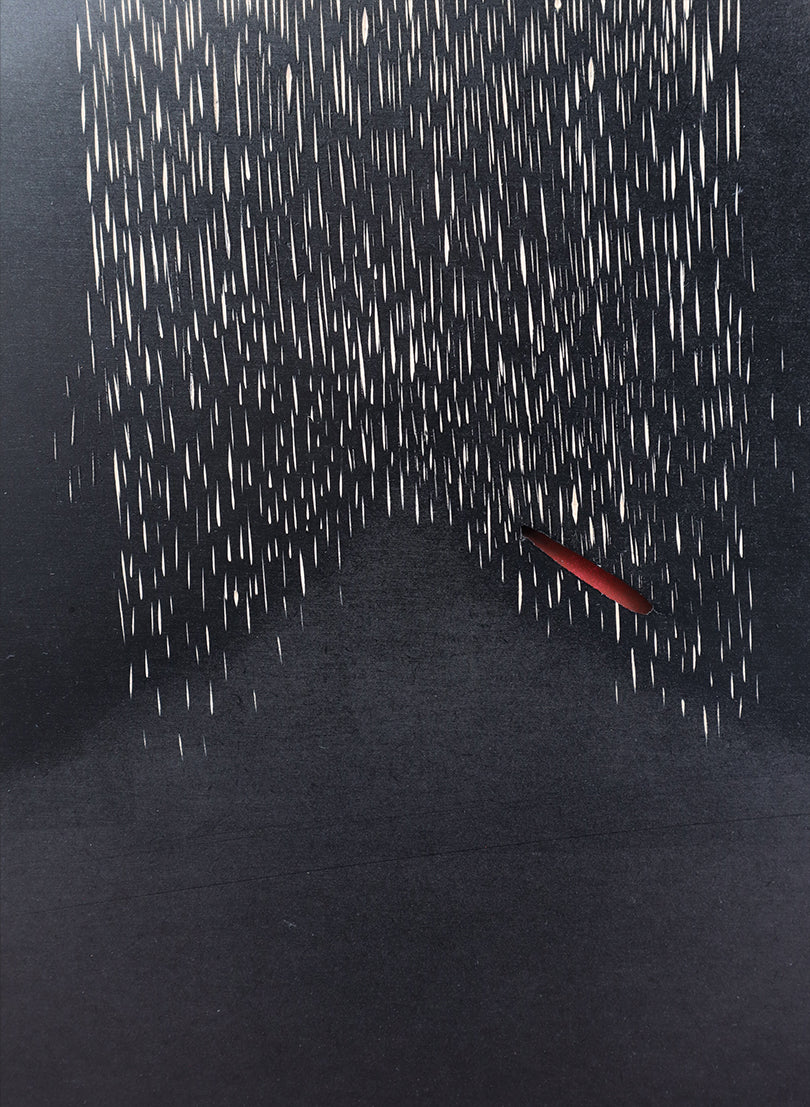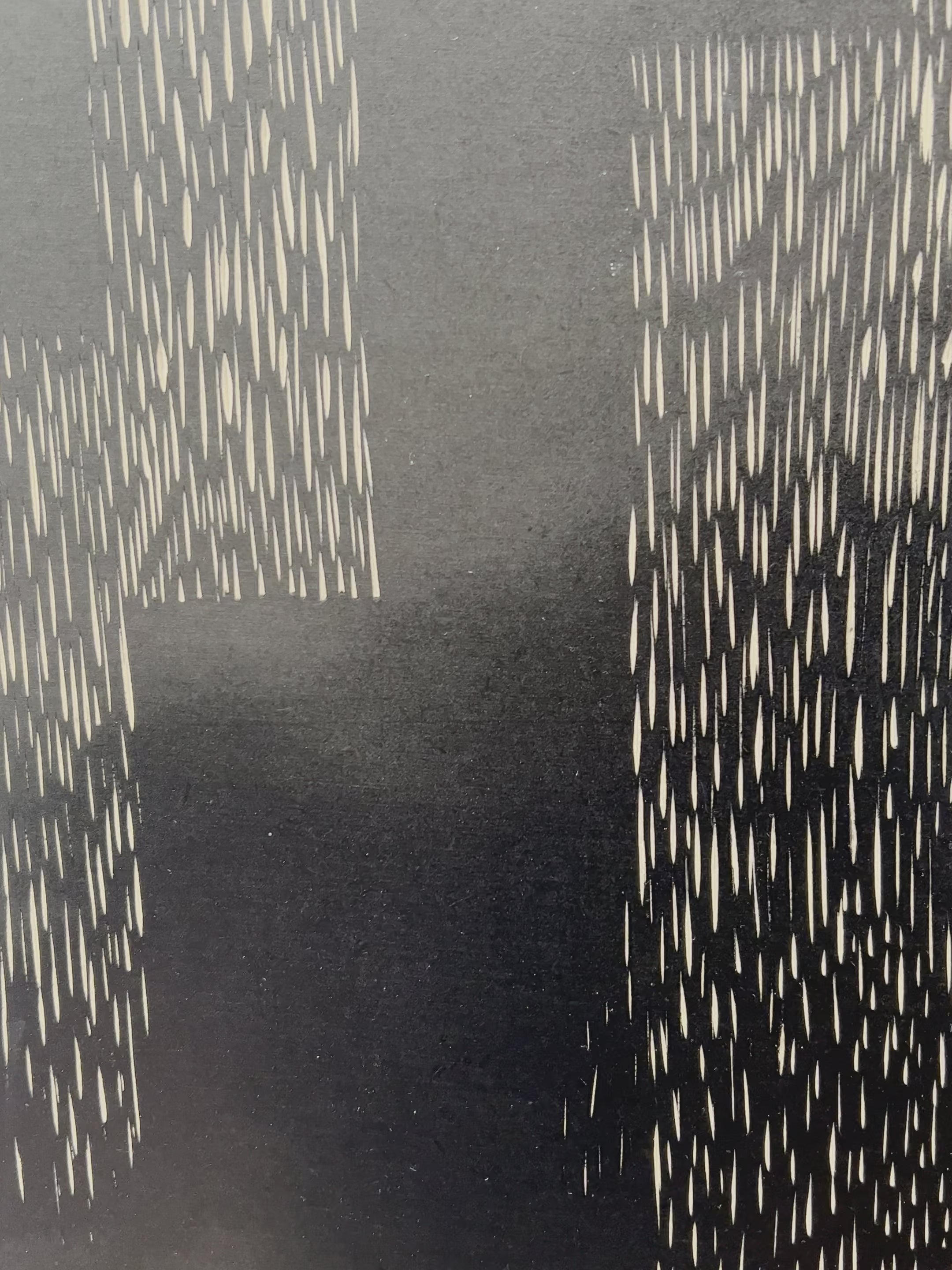 Caring for your artwork

HANGING YOUR ART - Where possible, hang your artwork with two wall mounted hangers fixed to wall studs or wall anchors when necessary. Do not hang your artwork in direct sunlight or in a room with large temperature variations.

CLEANING -  Clean glass with a non-ammonia based glass cleaner with a microfiber cloth. Avoid spraying cleaner directly on the artwork. Dust your paintings & frames with a clean, soft rag occasionally to prevent dust build-up. Do not use cleaning products or water.

LOCATION - Hang your artworks away from very busy & possibly messy areas. Over time, artworks can accumulate a thin layer of dust, pollutants & airborne grime. Display your artworks in a less exposed area affected by these.

STORAGE - Prevent accidents & store your artworks away from anything that may press against the surface. Do not cover artworks with plastic for long periods of time. If there is humidity in the air, they may start to grow mold. Cotton sheets are best for keeping dust away.

PREVENTION - Try avoid subjecting your artworks to extreme changes in atmosphere. Avoid excessive dryness, humidity, heat or cold. Check the condition of your artworks periodically. Once hung up there is a tendency to forget about it until noticeable damage has occurred. If you notice the artwork is fading or cracking, move it to a better place & avoid further damage.

WE CAN HELP - If your artwork does get damaged, return the piece back to The Poi Room and we can advise the best course of action for you.
Shipping

Items couriered within New Zealand will be delivered to the address specified within 2 – 5 working days.  However, if the product is not in stock we will advise on availability and delivery. Generally  goods delivered nationally and internationally will be couriered using GoSweetSpot and as such, delivery times vary. 

Certain framed Prints, Paintings and High Value sculpture will be shipped outside of Auckland through Pack and Send which are professional boxed and insured. These packages within the Auckland area will be hand delivered by our own steam.

Goods delivered internationally may be subject to the relevant duties and taxes applied by the country the goods are delivered to. These duties and taxes shall be the responsibility of the recipient of the goods.

Please note all there will be an additional 10 days delivery for framed prints.
Who is the poi room

We wish to surround ourselves and our business with people that both appreciate and also carry out our high standards, exacting morals and ethical behaviour so to be able to truly allow us to make a positive difference to everyone around us.

 We share the uniqueness of Aotearoa's artists to the world but also "make a positive difference" to all those we meet. With a positive attitude over the years we have become enablers for the art world! We've grown so much since we opened our doors to our first gallery in 2007 and are now widely regarded as Aotearoa's go-to place for local made art, objects, artisan jewellery and contemporary wall art.