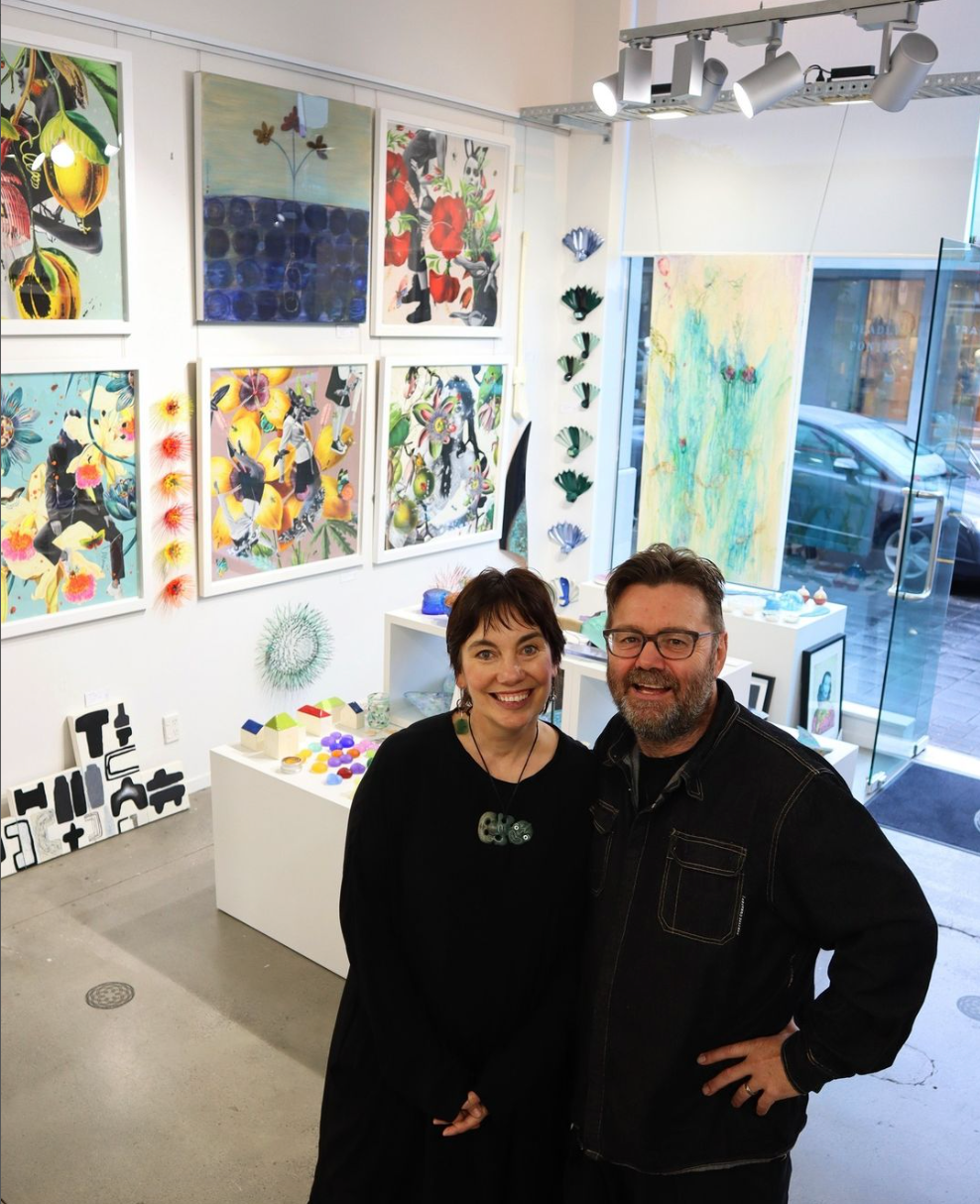 Behind the Poi Room & who we are
'We had just started our family and were living in Point Chevalier in a little two-bedroom Bungalow and thought, wouldn't it be great to be working alongside each other?'
WHO: The Poi Room is the vision of Melanie-Jane (Ngāti Porou) and Clayton.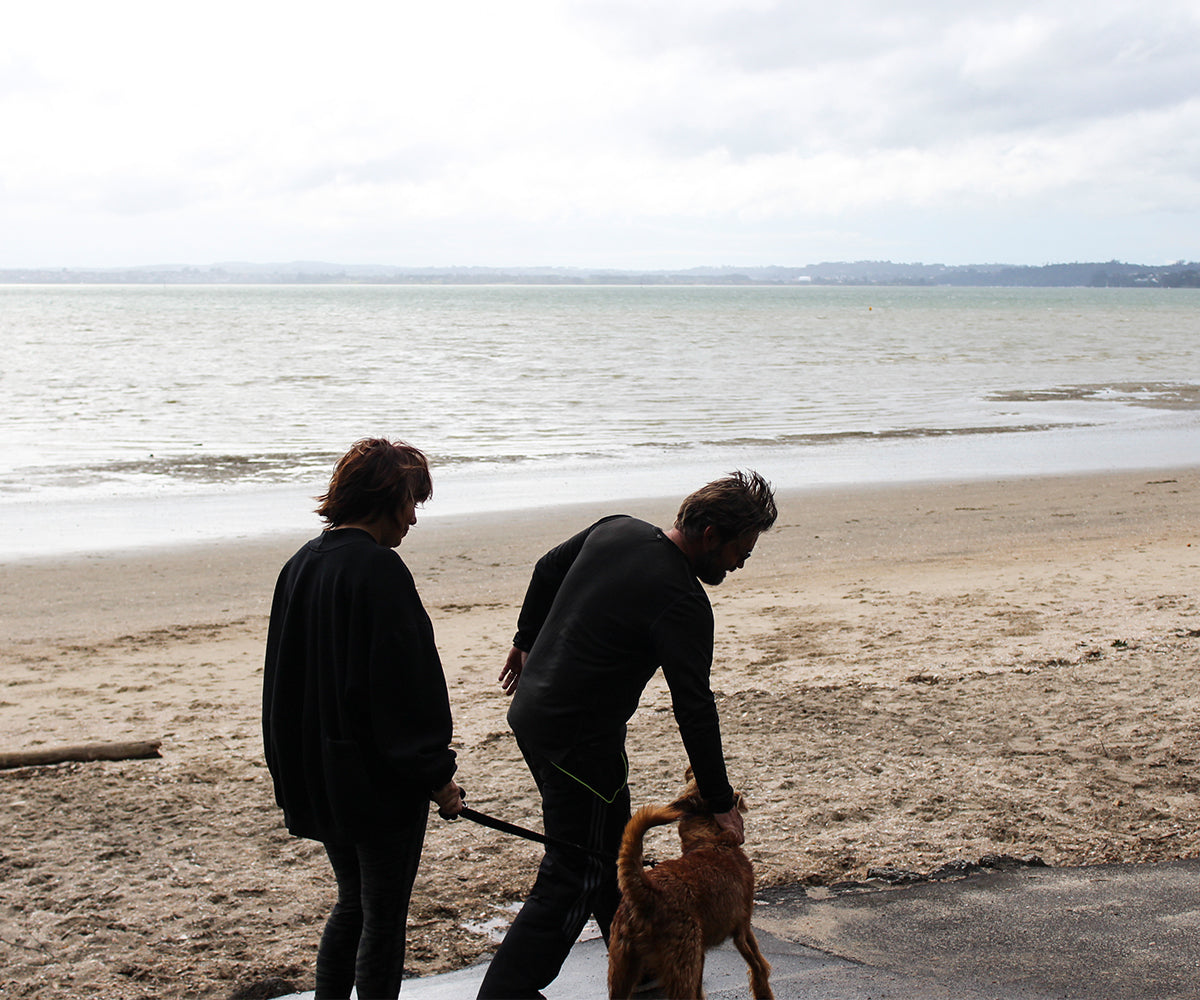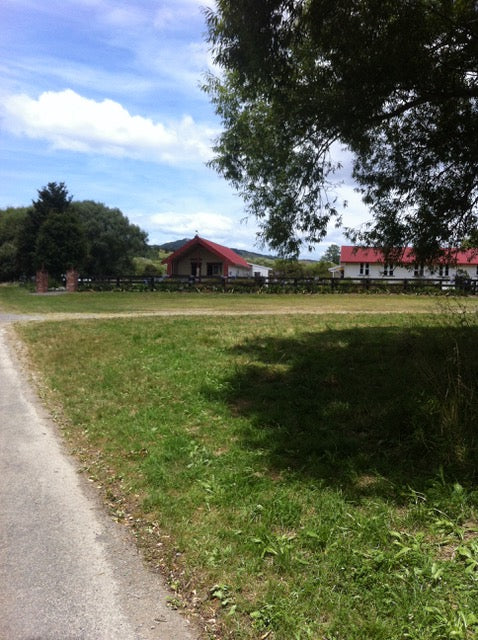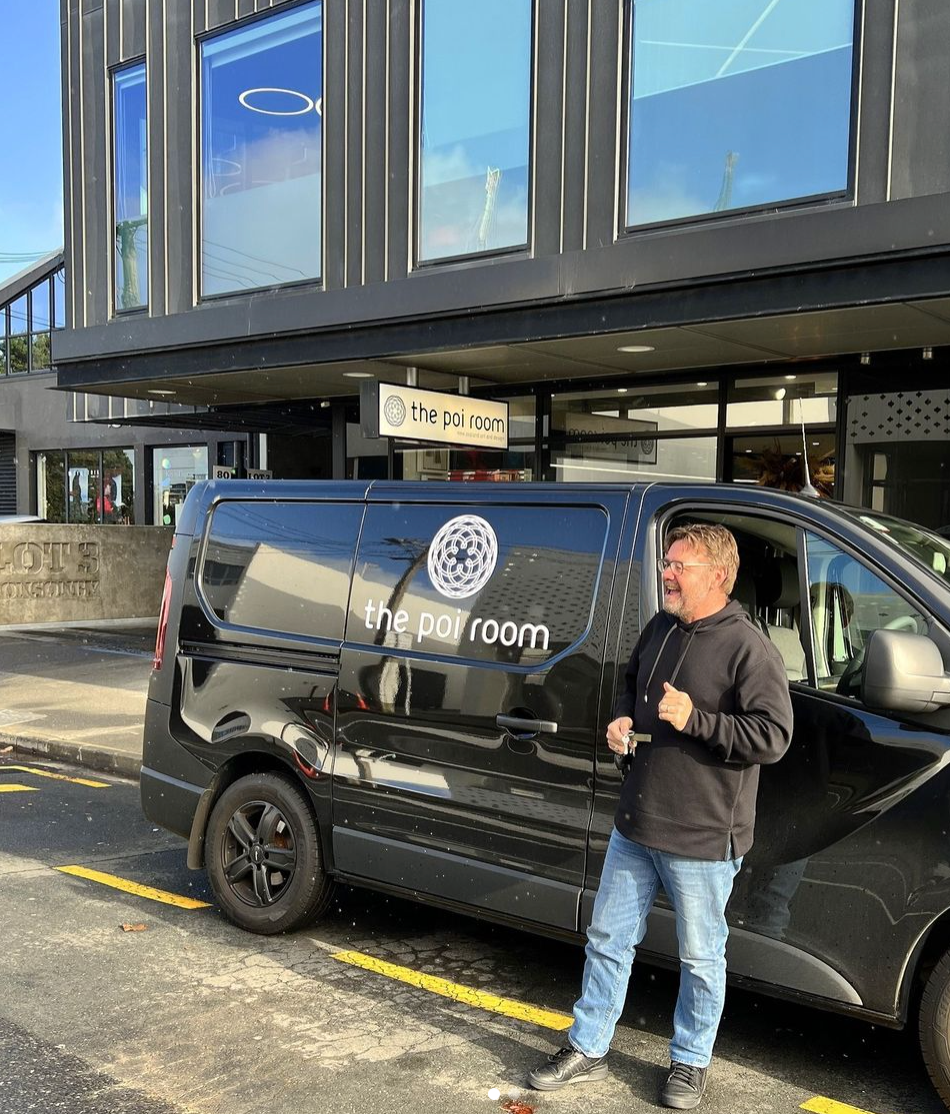 We met in London last century (scary thought) in the days before iPhone, tik-tok and social media. After satisfying a small portion of our travel bug we returned to Aotearoa with visions of doing great things.
Melanie-Jane is originally from Wellington. From an early age, retail has been in her blood, having helped her maternal grandmother Nancy on the shop floor at Peacocks. After a career in Intellectual Property Law, M-J knew she needed to be back on the floor again.
Knowing that there was Māori in her blood, in the background there was a slow and sometimes tortuous journey to reconnect with her Whakapapa. Thinking she was from Ngāti Tahu there were endless empty leads to follow.
A chance google search around Melanie-Jane's other paternal Grandmother, Kathleen and a connection popped up; Ngāti Porou? Really? We were way off! A couple of phone calls, and the connection was made; Hiruharama Marae just out of Ruatoria.
There was a planned reunion and we were invited. Completing a circle with young kids in tow, off we all went, connection at last. 
Then there is Clayton. Born in Wellington but bred in Auckland, coming from a builder's family, eventually to run other people's
companies. Wanting to direct our destiny, The Poi Room was just the next.
WHAT: The Poi seemed a fitting symbol. Always moving, changing direction when it needs to but ultimately being something of beauty, strength and determination.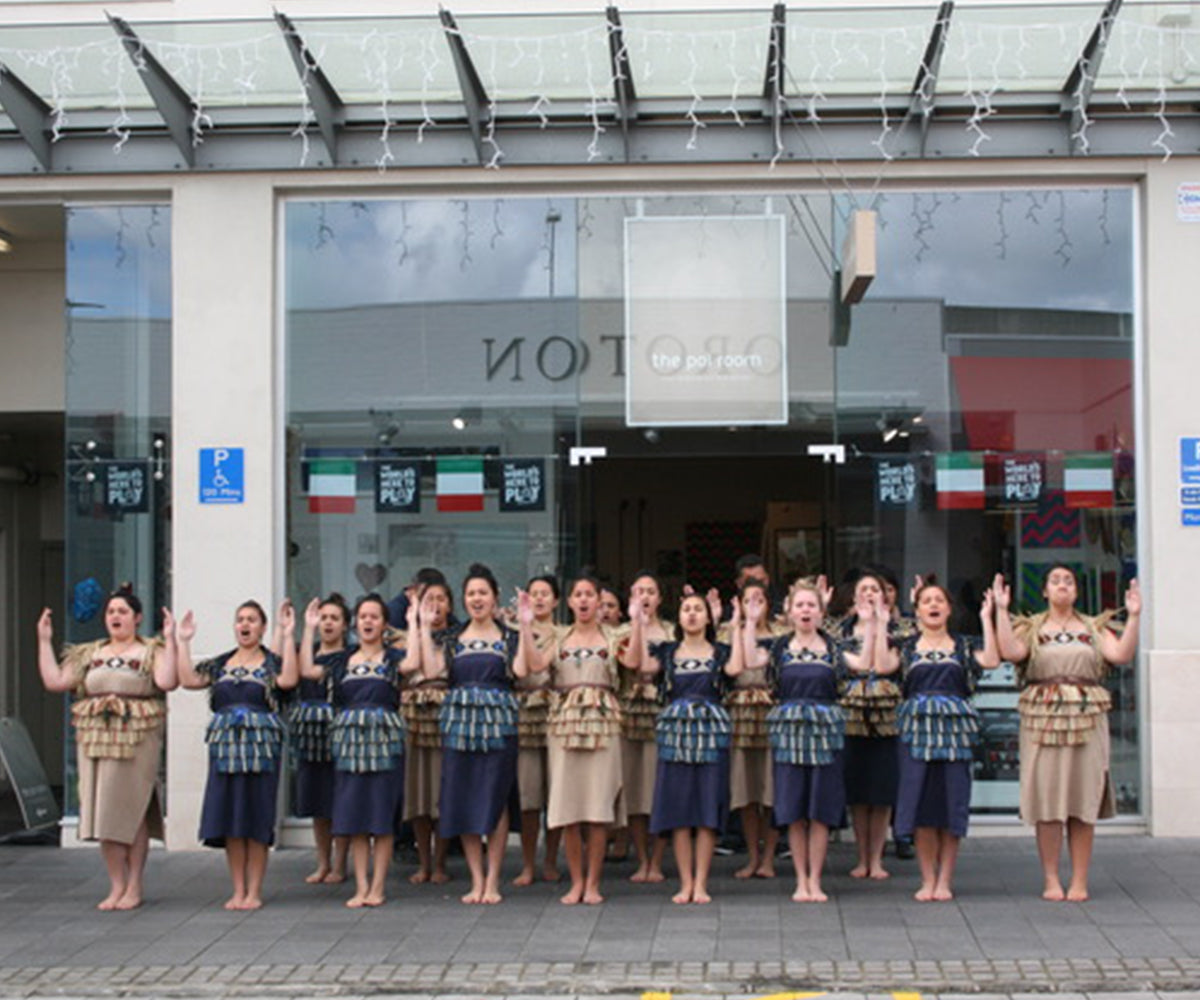 'The Poi Room came about when after a couple of decades working for other people, we thought why not work alongside each other? We love each other and want to be on this journey together for the rest of our lives.'
We talked and talked and talked about what sort of business we would LOVE! We kept returning to our love of visiting art galleries and artists in their studios, and filling our lives and little 2-bedroom bungalow with objects of beauty. We had saved a little nest egg of $5,000 which was to go towards a fishing dinghy, but we had an epiphany! Let's use this as seed money and see what we could do.
First the name. Hours of talking, all leading to a memory of Melanie-Jane's Grandmother Kathleen, who was part of the Maori Woman's Welfare League and her seemingly always performing The Poi. More talking and consulting and the Poi seemed a fitting symbol. Always moving, changing direction when it needs to but ultimately being
something of beauty, strength and determination.
Business cards printed and off we drove around Aotearoa, two young kids in the car, to visit as many artists as we could to talk about our idea…. and wow! Everyone was so supportive.
Business plan in place and next to the bank. Financing a business can be nerve-racking time! The next big question, where should we locate our shop? Osbourne Street was still in its infancy, but we saw the potential.
Leases secured. Artists on-board. Fit out complete. Let's open!    
That's where the journey began… 
We opened our doors on 1 November 2007 and what an incredible ride it has been so far. We are now the longest serving business on the street.
Working on the floor on the weekends while still employed elsewhere, the early days were exhausting. As our business grew it became obvious that an offsite role was required. Someone to look after the leases, the accounts, the marketing, the computers. On and on it goes.
We have both found a wonderful balance to our lives while fulfilling our destiny together with family, whanau and friends around us.  Hard work has blessed us!
WHY: We need to back ourselves and our Artists.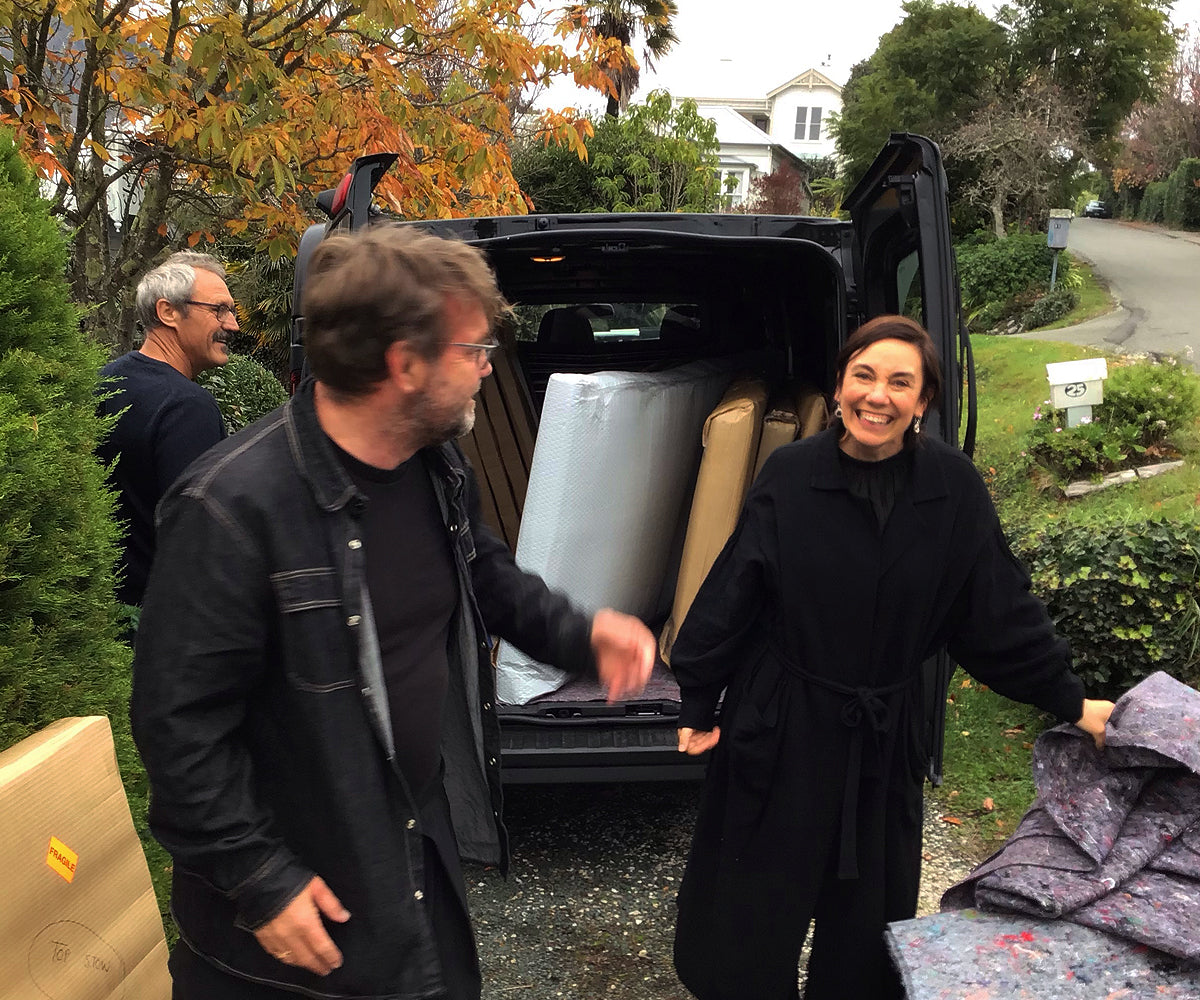 '…. we wanted to…make a positive difference..'
Many of our friends said, "Why would you open a business? Especially in these uncertain times".
Our response, "Why not! We need to back ourselves and our Artists!"
So, it was pretty simple to us in the end, we wanted to share the uniqueness of Aotearoa's artists with the world but also "make a positive difference" to all those we meet.
With a positive attitude over the years we have become the enablers for the art world.